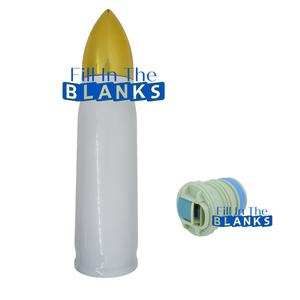 17oz white
Stainless steel, double-wall, vacuum-sealed
Comes with a flip lid and bullet shape lid.
has a screw-on, high quality, flip spout lid 
Hand Wash due to the vacuum seal
10 3/4" high
Add on Shrink Wrap available
Our system will only allow you to order what we have in on-hand stock. To reserve more, please Reserve Stock.