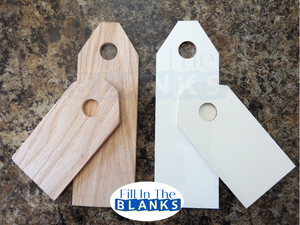 Personalize your gift-giving to the next level!

2 sizes to choose from; 4X2" or 6X2"
1/8" wood (good one side) or double-sided MDF
The white MDF option is specially coated for sublimation and wipe-off markers.
These tags are cut in-house. Please allow a couple of days to fulfill orders.
Custom shapes are also available, please email us!