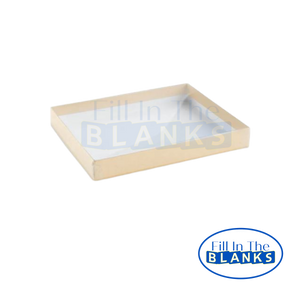 Upping your game with these!
5 3/4" X 4 1/2" X 3/4"
Kraft coloured base and clear lid
Open to your style ideas; whimsical, classy, seasonal!
A cotton insert for this box is also available. 
This box fits our Children's cutlery set perfectly! 
Our system will only allow you to order what we have in on-hand stock. To reserve more, please Reserve Stock.