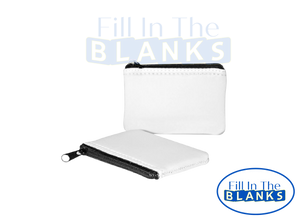 Sublimate both sides!
4 1/2" X 3 /2"
Black zipper
Super cute with endless ideas!
Change purse, for the Tooth Fairy, Christmas, Hair Clips, Mask Pouch etc
Neoprene style finish
Our system will only allow you to order what we have in on-hand stock. To reserve more, please Reserve Stock.