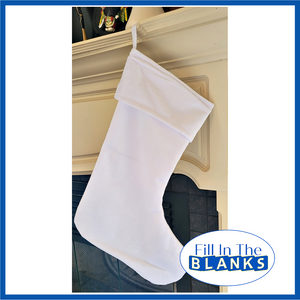 Colours come out beautifully on these stockings when sublimated!
So soft and ready for sublimation
Approx 12" X 18"
Double-Sided
Comes with a hanging loop
Generous sizing
See also our stockings with red plaid top, linen look, linen look with plaid and paw print stockings. 
Our system will only allow you to order what we have in on-hand stock. To reserve more, please Reserve Stock.