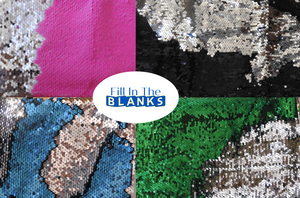 Also known as Mermaid pillows!

The pillows in this listing are limited quantity and once they are gone, they are gone.
One side of the sequin is silver and the other side has the colour as indicated.
These pillows have dual coloured flip sequins on both sides!
Sold individually with no insert, cover only.
These ones are not recommended for sublimation as the silver does not show the colour quite as nicely as white would. 
Our main sequin pillow listing can be found here.