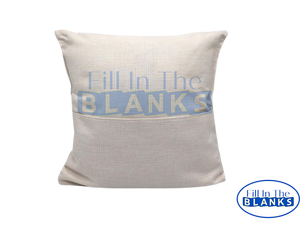 Well made and soft off white linen styled sublimation pillow cover with pocket


 Size: 16" X 16" Overall
For a full pillow, fill with an insert slightly larger than cover size
Discreet zipper opening
Slightly lighter colour than the regular linen look pillow covers.
Our system will only allow you to order what we have in on-hand stock. To reserve more, please Reserve Stock.