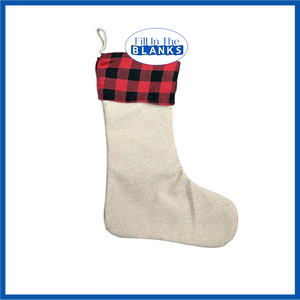 See all the stocking options we have! White with plaid, Paw Print, or plain Linen-Look.

Double layered
Outside is Linen Look beige and inside is a solid white layer
Approx 17"
Double-Sided
These stockings come with a hanging loop
Our system will only allow you to order what we have in on-hand stock. To reserve more, please Reserve Stock.