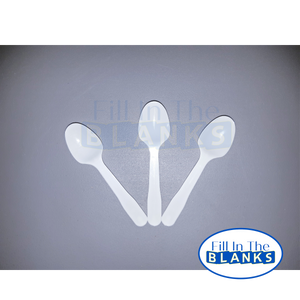 Perfect size for samples, but more importantly they are the perfect size for making Chocolate Spoons (spoon coating in chocolate with sprinkles, candy cane, nuts etc) for Christmas, wedding/baby showers and tasting parties!
3 1/4" long
White plastic
Sold in packs of 12. Price is per pack.
Our system will only allow you to order what we have in on-hand stock. To reserve more, please Reserve Stock.