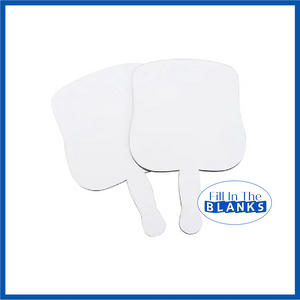 Let's have some fun with these!

7" X 11" including handle

High-quality single-sided MDF
These coasters sublimate with great colours!
Use these at graduations, weddings, for fun or for children's parties!
Commonly used to sublimate a congratulatory message, the picture of a grad or as someone's face for a prop!
Our system will only allow you to order what we have in on-hand stock. To reserve more, please Reserve Stock.