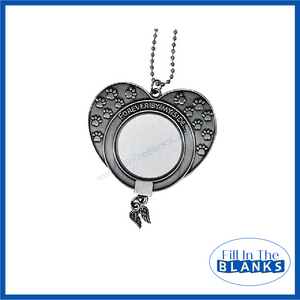 Makes a wonderful memorial or keepsake ornament of your furry friend.
Single sided
2 1/2" Wide with a 1 1/2" sublimation aluminum insert
Metal, not plastic
Comes with a ball chain for hanging
Words say "FOREVER BY MY SIDE ..."
2 hanging wings at the bottom
Our system will only allow you to order what we have in on-hand stock. To reserve more, please Reserve Stock.