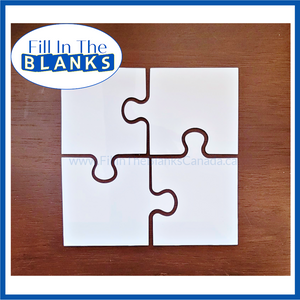 Great decorating idea or put strong magnet on the back for your fridge!

Set of 4
Overall size of set is 7 X 7"
1/8" gap between them when positioning.
Hanging hardware not included.
Made from high-quality sublimation hardboard, single sided.
Made in-house as they are ordered. Please allow a few days for manufacturing.