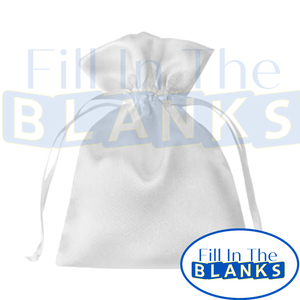 These pouches add great elegance to your packaging.
The small ones are popular for Advent calendars and the large make for chic and personalized gift giving.
Size: 3" H X 4" W, 4" X 6" or 6" X 10"
Sold in packs of 10 or in single.

Be sure to use a pressing pillow when sublimating.
Our system will only allow you to order what we have in on-hand stock. To reserve more, please Reserve Stock.