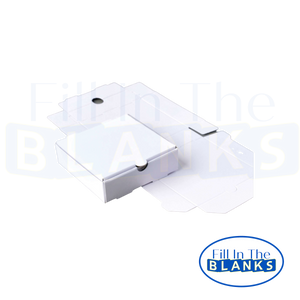 Adding an extra touch to your finished items!
3 1/2" X 3 1/2" X 3/4"
Comes flat for shipping
White inside and outside
Perfect size for the 3" round ornaments / tags. Add in a piece of foam or bedding to make them extra-nice!
There is a logo on the bottom of the box (the manufacturer) that we recommend you cover with your business sticker.
Not corrugated. These are thin like display boxes.
Our system will only allow you to order what we have in on-hand stock. To reserve more, please Reserve Stock.