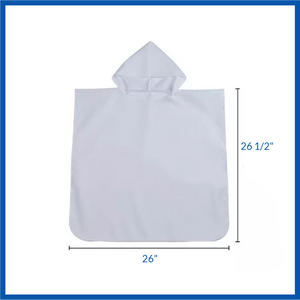 What a great idea!
Great idea for an art smock or even part of a costume
Water-resistant
Approx 26 1/2" X 26"

Measurements do not include hood
100% Polyester
Note: Seams are very well sewn, but the side seams are on the outside
Our system will only allow you to order what we have in on-hand stock. To reserve more, please Reserve Stock.