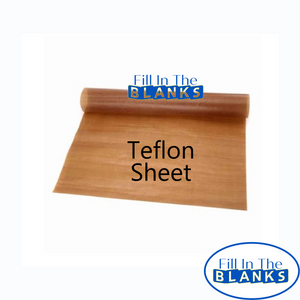 Press Protection!

Teflon sheets available in 2 sizes
16X12" OR 16X24"
Heat safe
Use over and over again
High quality - this is the kind we use in-house for our product trials
Sold individually
Great for use with our SubliDecal
Decals do not stick to it
Our system will only allow you to order what we have in on-hand stock. To reserve more, please Reserve Stock.