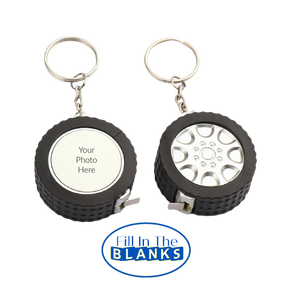 Measure twice, cut once!
The sublimation area is approx 1"
Plastic
1 1/2" tire keychain
1m length
Measurements are shown in mm, cm, inches and feet. 
See photos for front and back images
Sold individually
Also, see our full-sized measuring tape!
Our system will only allow you to order what we have in on-hand stock. To reserve more, please Reserve Stock.